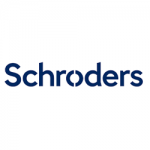 Schroders Graduate Scheme
Schroders: Their graduate programmes cover a number of different business areas, including Investment, Finance, Commercial, Tech, and Risk and Compliance, with opportunities in London, Singapore and China. Their Investment Programme offers analysts positions from day one in equities, fixed income or the multi asset dept. The private bank offers roles as a client executive, analysing portfolios to ensue compliance with the clients risk profile.
Bookmark Job
You must sign in to bookmark this listing.
Apply For job
To apply for this job please visit 9nl.org.