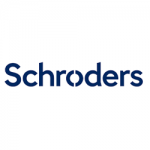 Schroders Technology Industrial Placement
Schroders. This investment management firm offers a year long placement in the technology division. You will join one of two innovative teams – Distribution Data Technology or Development/Software Engineering where you will get your hands on the latest systems, applications and platforms and help to solve problems and create high-quality solutions for clients. In Development/Software Engineering you will help manage all digital technologies, make technical changes to support the business and get involved in projects that embrace technologies like AngularJS, .Net Web API, EPiServer and Angular Material Design.
Bookmark Job
You must sign in to bookmark this listing.