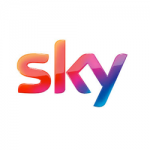 Sky: They offer a diverse range of programmes in the following areas: Customer Services, Marketing & Media, Procurement, Finance & Strategy, HR and Technology. Within Marketing and Media there are then a further range of possible programmes including Marketing, Corporate Affairs & PR, SKY IQ Marketing, Creative & Digital Design and Betting & Gaming Marketing.
They are 1-2 years in length and consist of a series of rotations, usually four of 6 months each. The Customer Services Programme offers opportunities to join either Home Service & Supply, Change & Service Experience or Customer Operations.
Within Finance & Strategy there are programmes on offer in Finance, Strategy, Betting & Gaming and IQ Analytics. Within Technology, you can pursue the Technology Programme, Sky IQ product or the Software Engineering Academy. All programmes consist of a series of rotations and are generally 1-2 years in length.
Learn more about Sky's assessment process and online tests HERE.
Bookmark Job
You must sign in to bookmark this listing.