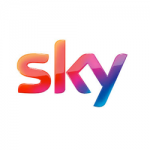 Sky – Media and Business Apprenticeships
Sky

Osterley ( West London), Livjngstone (Scotland), London
The Sky Apprenticeship Programmes are available in:
Business – marketing
Media – journalism in Sky News or Sky Sports
Media
They are 2 years in length.Learn how a story starts and progresses. Understand how they gather and distribute news to all their platforms , TV, mobile, online, social and radio. And hit the road with their field producers and correspondents.
You will:
> Spend your first three months at college working towards your Journalism Diploma, covering: writing skills, media law, ethics, as well as how to structure and develop a story
> Learn how they compile news , from planning, production and editing to the finished report
> Shadow some of the best reporters and camera crews in the country
> Eventually find, research and make your own content for Sky News platforms, drawing on your first-year learnings with us
Requirements:at least five GCSEs A* , C including a minimum B in English Language (or equivalent 9-4), plus a minimum of two A-level grades from A* , D, or a BTEC Diploma (Merit or Distinction) in a relevant subject
Business
These are 2 years in length.Absorb the fundamentals of Marketing, as well as the skills you need to succeed. Spend a year with one of three teams: TV Products, Broadband or Mobile. Then during year two, you'll undertake two six-month placements in either Digital Strategy or Online Trading.
Requirements:at least 5 GCSEs A* , C (or equivalent 9-4), including English and Maths, plus you'll have achieved, or are studying towards, two A-levels (or equivalent)
Bookmark Job
You must sign in to bookmark this listing.