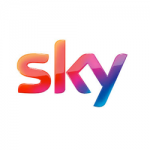 Sky – Work experience placements in Media, Business and Technology
Sky offers a range of work experience placements, which are highly competitive and you need to apply early. Opportunities exist in Technology, Business, Customer services and media.
Technology placements includes TV engineering, TV operations, software development.
Business placements include finance, strategy, marketing, PR and communications.
Media includes news, sports, journalism, production, creative, make up and entertainment
Bookmark Job
You must sign in to bookmark this listing.