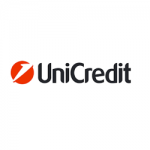 Unicredit Summer Internship Programme
Unicredit: They offer both a London and an international Internship Programme. The later programme, is sponsored by the Foundation UniCredit & Universities in cooperation with UniCredit and offers the opportunity for students in economics, finance, banking, management, engineering or law to do a 3-months summer internship. Jobs are available in different areas of the bank. Positions exist throughout Europe.
TheUniCredit London Branch Summer Internship Programis a10-weekprogram held between July and September, which will give you an introduction to the financial services industry and an insight into working life at UniCredit.
TARGET AREAS IN CORPORATE & INVESTMENT BANKING:
Financing & Advisory (F&A)
Global Markets
Financial Institutions Group (FIG)
Global Transaction Banking (GTB)
Corporate Coverage UK
Business Support Functions
Bookmark Job
You must sign in to bookmark this listing.