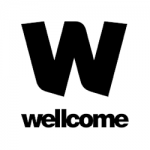 Wellcome Trust Graduate Scheme
Wellcome Trust. The two-year programme is your opportunity, as a recent graduate (or Master's graduate), to help shape the future of science-related research, education and arts, while gaining specialist experience in funding and policy, finance and investing, or engagement and communications. The two-year programmes consists of four six-month rotations. The Funding & Policy Programme provides rotations within science funding, grants management, strategic planning, medical humanities and engagement grants, technology transfer and HR, Finance, Facilities or IT. You need to have studied Science to A Level. The Finance & Investments Programme provides rotations within, investments, finance, technology transfer, strategic planning, science funding and HR, finance, facilities or IT. The finance team works with both the investment and charitable giving sides of the Trust, supporting the delivery of over $1 billion of grants a year throughout the UK and abroad. They fund their charitable grants and other activities from profits made from their portfolio. In this programme, you'll learn how to invest to support the charitable spending over the long term.
The Engagement and Communications Programme provides rotations within Wellcome Collection, medical humanities & engagement (education/ special projects), Wellcome library, communications, medical humanities & engagement directorate, HR, finance, facilities or IT. They want people to consider, question and debate the key issues in science and society.
Bookmark Job
You must sign in to bookmark this listing.