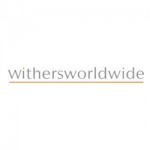 Withersworldwide Training Contract
Withersworldwide: Over the two year training contract trainees undertake four training seats, each of six months' duration. Training seats are allocated following consultation with you to ensure that consideration is given to your career aspirations alongside the firm's business needs. Possible Training seats include: Charities, Commercial Litigation, Corporate, Employment, Contentious Trusts, Estates, Family, IP, Real Estate (agriculture, residential and commercial), Funds, Tax & Trusts, Property Litigation, Wealth Planning. Withers has offices in London, Milan, Geneva, Zurich, New York, New Haven, Greenwich (Connecticut), Hong Kong and the BVI.
Bookmark Job
You must sign in to bookmark this listing.
Apply For job
To apply for this job please visit 9nl.org.