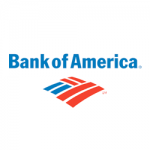 Bank of America Merrill Lynch Graduate Scheme
Bank of America Merrill Lynch

London
Bank of America Merrill Lynch: BAML offer both Analyst and Associate (MBA required) full time programmes. The programme format and offering varies by business but all programmes offer formal, ongoing training and development opportunities, structured performance evaluations, mentoring support and networking opportunities; all set to supplement your on the job learning and experiences. Opportunities are available in their banking, markets and finance area, business support and technology and operations. Off cycle programmes are also available.
Bookmark Job
You must sign in to bookmark this listing.
Apply For job
To apply for this job please visit 9nl.org.