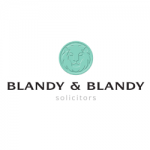 Blandy & Blandy Training Contract
Blandy & Blandy

Henley-on-Thames, Reading & London
Blandy & Blandy: Each trainee spends six months in four of the eight departments – wherever possible, individual preferences are catered for. These include Private Clients, Charity, Education & Third Sector, Family, Employment, Corporate, Commercial Property and Planning & Environment. Their offices are in Reading.
Bookmark Job
You must sign in to bookmark this listing.
Apply For job
To apply for this job please visit 9nl.org.