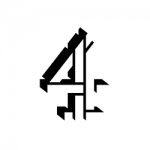 Channel 4 – Work Experience
Channel 4 run an inspiration week and an inspiration day. They are aimed at giving young people an all-round view of the industry, helping you to understand different roles within the media. It's about inspiring people by showcasing the skills, experiences and attitudes you need to progress – as well as innovative ways to focus and strengthen your own career prospects. They cover areas such as acting and presenting, journalism, new media, theatre, producing and directing and advertising in the media.
Bookmark Job
You must sign in to bookmark this listing.