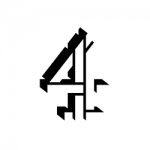 Channel 4 – Work Experience
Channel 4

London, Leeds, manchester, Bristol, Glasgow
Each year 4Talent invites passionate individuals, over 18 years,  to participate in work experience at the channel. They have opportunities available suited to those who are passionate about working TV and want to get their foot in the door of a UK broadcaster. They will cover all travel and lunch costs, and hotel and dinner expenses costs for those based outside of London.
They will be offering opportunities across our office locations which are London, Leeds, Manchester, Bristol and Glasgow, and have work experience in a number of departments such as 4creative, 4Sales, Marketing, Legal, Press, Audience Insights and more.
Bookmark Job
You must sign in to bookmark this listing.