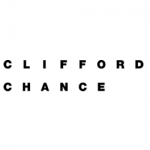 Clifford Chance SPARK Scheme
Clifford Chance SPARK Scheme. A unique opportunity for exceptional first year students to gain an insider's view into what a career in law can look like. During the five-day paid scheme, you'll experience an intensive schedule of classroom-based activity, a day spent shadowing our lawyers in a practice area, and a trip to one of our international offices so you can see the Global Network in practice. It'll be fast-paced, dynamic and packed full of exciting opportunities. Learn more about Clifford Chance assessment process and online tests HERE.
Bookmark Job
You must sign in to bookmark this listing.