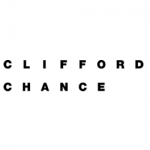 Clifford Chance Training Contract
Clifford Chance: Over the two years of your training contract, you will complete four rotations in a variety of practice areas.
As part of the SRA requirements for qualification, you must gain experience in at least three different areas of law during your training contract, including one that involves contentious work. In addition to the SRA requirements, Clifford Chance require you to gain experience in at least two of the following core practice areas – Banking & Finance, Capital Markets, and Corporate.
Their extensive international network and the global nature of the business mean that it is both possible and beneficial for you to take one of your seats in one of our overseas offices. 80% of trainees do so. Clifford Chance also offer a shortened seven month LPC course and cover the fees. They will also support and pay non-law graduates to complete their GDL followed by the shorted LPC.
Learn more about Clifford Chance assessment process and online tests HERE. 
Bookmark Job
You must sign in to bookmark this listing.
Apply For job
To apply for this job please visit 9nl.org.