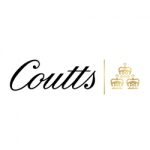 Coutts Summer Internship
Coutts

London, Edinburgh, Manchester, Southend, ( customer solutions Internship- UK Wide)
Coutts: (RBS Wealth) 10 week rotational programme in Private Banking in London.Within the Private Banking pathway, they have three distinct internship options you can join as – Relationship Management with Coutts, Relationship Management with Adam & Company, or specialist Coutts Global Markets, Wealth & Investment Management programme.
If you join the Coutts Global Markets, Wealth & Investment pathway, they will introduce you to how financial markets work at a high level, including portfolio management and construction.
Other opportunities in RBS include internships in Risk, technology, customer solutions, audit, communications, finance, data analytics, change and business solutions.
Bookmark Job
You must sign in to bookmark this listing.
Apply For job
To apply for this job please visit 9nl.org.