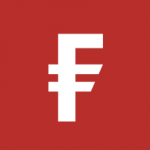 Fidelity International – Graduate Scheme
Fidelity International

London, Kent & Surrey
Fidelity International. Technology programme with this global Asset management firm. You'll work with business teams to understand and document their business needs, then liaise with developers and system architects to clearly define those requirements and implement solutions to meet them. You'll write and analyse SQL scripts yourself, creating and reviewing test scripts for system integration and user acceptance. The programme runs in London, Kent and Surrey. You need to be analytical with a passion for technology and a keen interest in financial services and investment management.
Practice online tests for Fidelity HERE
Bookmark Job
You must sign in to bookmark this listing.