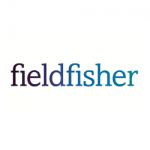 FieldFisher Training Contract
FieldFisher: You will get a choice for each of the seat rotations and the ability to prioritise which area you would like to work within. Opportunities are available in Commercial and Finance, Public Regulatory, Real Estate, Corporate Technology, Employment, Financial Services and Funds, IP and Technology Dispute Resolution, Commercial IP, Personal Injury, Medical Negligence. You could also get seconded to clients as well as their Brussels office. Their main areas of practice are corporate, IP, technology and regulatory.
Bookmark Job
You must sign in to bookmark this listing.
Apply For job
To apply for this job please visit 9nl.org.