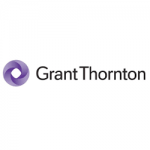 Grant Thornton – Work Experience
Grant Thorntonoffers work experience for year 12 students. They offer part of the Access Accounting Programme. You will spend four days in one of their local offices to understand more about business, the way businesses work and the different types of career opportunities available.You'll gain a deeper understanding of the three main business areas of our firm (Audit, Tax and Advisory – more on them in the next section below) by taking part in insight sessions and practical exercises relating to these areas.
To apply you need to:
attend a state schoolor collegeand;
are or have been eligible for free school meals (or attend a school that is above the regional average in terms of the number of students eligible for free school meals)or;
would be the first member of their immediate family to attend university.
Bookmark Job
You must sign in to bookmark this listing.