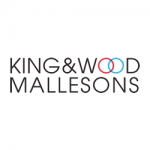 King & Wood Mallesons Training Contract
King & Wood Mallesons

London
King & Wood Mallesons: Over the course of two years, you will complete four six-month 'seats'. Two of these would be in the corporate focused areas: Finance, Energy & Infrastructure, Equity Capital Markets and Mergers & Acquisitions, Private Equity, Private Funds and Venture Capital, The remaining seats would be in one of othe contentious areas and one would be non-contentious areas. There are also secondment opportunities for trainees both to our clients and also our international offices. Twenty trainees every year are given the opportunity to take part in a bespoke Masters in Law & Business programme. The objective of this programme is to fast track trainees' commercial understanding, especially in relation to business analysis, strategy, finance and growth.
Bookmark Job
You must sign in to bookmark this listing.
Apply For job
To apply for this job please visit 9nl.org.