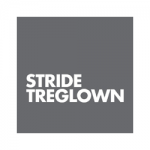 Stride Treglown Graduate Scheme
Stride Treglown. Part Two and Part Three students can expect to be working on a project that will give them appropriate in depth experience with the opportunity to work across a range of procurement routes. Where this is not possible, other relevant projects are identified between the mentor/project architect/individual and a programme of shadowing other projects organised.
Bookmark Job
You must sign in to bookmark this listing.