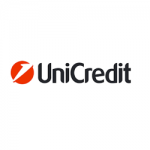 Unicredit Graduate Scheme
Unicredit. A 12-month rotational programme within either Finance & Advisory, Markets, Global Transaction Banking, Networks, Financial Institutions Group or Research, including an overseas placement. You need a minimum of 6 months of international experience during your holidays abroad or an international internship to demonstrate your ability to adjust to an international environment and show your eagerness to learn different languages.
Bookmark Job
You must sign in to bookmark this listing.
Apply For job
To apply for this job please visit 9nl.org.