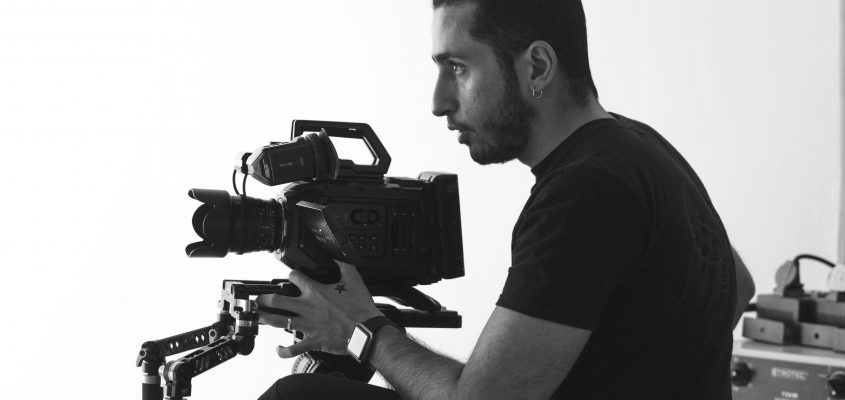 karen young
0 Comments
Become a Filmmaker at London Film Academy
So you want to work in the film industry. Do you do a 3-year university degree? Do you head straight into an apprenticeship? Or do you focus on growing an impressive list of work experience roles to get that big break?
Let's look at some facts:
78% of the creative industry workforce are educated to degree level
41% undertook work experience before gaining employment
56% found a job through informal recruitment methods
Hence, to gain successful employment in the film industry you should have an education in film, extensive work experience and a large network of contacts. Getting the opportunity to do all 3 can be costly and time consuming. On the Filmmaking Diploma at London Film Academy you get the opportunity to do all of this and more in just one year!
London Film Academy is a boutique film school in Fulham, London that offers a range of courses that are structured to guide and prepare creative individuals for employment in the film and TV industry. Students gain extensive hands-on experience in a number of fields to build the foundation of their practice. Courses are based on the six key disciplines of filmmaking – directing, editing, screenwriting, producing, cinematography and sound – and offer practical experience across these fundamental fields. Having an understanding of all the disciplines will enable you to earn money in the industry while working towards your own creative ventures.
There are countless jobs in the film industry, and discovering the right role for you can be a matter of trial and error. Will you lead the look and feel of a movie as a Director of Photography (DoP), construct the atmosphere of a film through sound production, bring the right people together to create something spectacular as a Producer or be the foundation of the project as a Screenwriter? You won't know the position for you until you get to try it. Compared to a university degree, a filmmaking diploma at LFA offers you unrivalled opportunities to work on a wide-range of projects over the course of just one year.
At London Film Academy they advocate a collective approach to filmmaking that will deepen your appreciation of all roles in the filmmaking process, enhancing your team working skills and in turn, making you a more employable prospect with the confidence to communicate your ideas effectively.
All courses are taught by industry professionals who move with the times and industry trends and are excited by the innovative filmmaking industry. Tutors provide students with useful contacts, and offer a helping hand within the industry, with many students gaining a wealth of external on-set experience while they study. Maintaining a policy of small intakes across all courses, LFA is able to preserve a productive tutor to student ratio that allows for applied group sessions and one-to-one mentoring to nurture your individual talent.
Film school can be a costly experience, but the training, production experience and network you gain is priceless. A Filmmaking Diploma takes one year and costs £19,500. Successful completion of the Filmmaking or Screenwriting Diploma also provides 50% of the course credits needed for an MA in Filmmaking or Screenwriting. This means that for students seeking a Master of the Arts qualification only need to study for a further year at either University of Hertfordshire or Anglia Ruskin to complete a degree. LFA offers a bursary worth up to £5,000 to financially assist students on the Filmmaking Diploma. There are also a number of other funding bodies you can apply to, such as Creative Skillset, that offer support to creatives looking for film-specific training.
There are many opportunities out there for aspiring filmmakers and many networks to connect with. Hiive, Shooting People, Creative Skillset and BFI Network all have great advice on making it in the industry. Find the right route in for you and follow your filmmaking dreams.