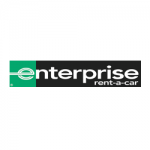 Enterprise Graduate Scheme
Enterprise (rent-a-car): They offer a Graduate Management Trainee Programme which is based in one of their branches, where you will learn all the business skills you need to manage it yourself. The hands on business training includes; management skills, business management, marketing, sales, customer services and fleet control. There's also the opportunity to specialise if you find an area of the business you're particularly interested in, for example HR, Marketing or Finance. You'll start off as a management trainee and in as little as eight to twelve months, you could move up to a management assistant. From there, in your next year, you'll continue your training and you could become an assistant manager. That's when you'll receive a percentage of the profits generated by your branch, which means your earnings will be directly related to your performance.
Bookmark Job
You must sign in to bookmark this listing.