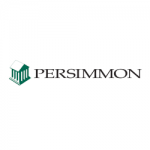 Persimmon Graduate Scheme
Persimmon. If you are a graduate with a Planning degree, Persimmon offer Trainee Planner opportunities. Supporting their new and future developments, you will assist with strategic land acquisitions and play a key role in preparing and managing planning applications. If you have a construction-related degree, opportunities exist as a Trainee Site Manager. You will experience all day-to-day site activities including the ordering of materials, organising and co-ordinating the build programme, liaising with contractors and ensuring good health & safety practices. The experience you will gain, together with the on-the-job training will equip you to take control of your own site. Other opportunities include trainee designers and quantity surveyors. As a Designer you will assist with the preparation of layouts and planning applications. Some experience of CAD is desirable. Quantity Surveyors play an important part in the process and ensure costs are kept under control. Persimmon particularly want to hear from you if you have a degree in surveying or another construction discipline.
Bookmark Job
You must sign in to bookmark this listing.