karen young
0 Comments
Preparing for School Leaver Programmes psychometric and aptitude tests
Almost all companies offering School Leaver programmes use online psychometric tests as part of their recruitment process. This is done in order to try and ensure that the companies only hire the best possible people.
School Leaver online tests
After applying for a particular company's school leaver programme, you will most likely be sent an email asking you to complete a battery of online aptitude tests. Even though you will take these tests from your home computer they are timed and when the time is up the test finishes, whether you have completed all the questions or not. These aptitude tests are designed to assess your abilities and competencies in a variety of fields and are used to filter out large amounts of potential candidates.
These tests are usually presented with the same level of difficulty as the tests used on Graduates and thus vary depending on the company. One possible difference is that School Leaver online tests may have lower cut off grades for the same tests.
Types of School Leaver aptitude tests:
Different companies have different application processes and this can also mean they use different aptitude tests as part of their assessment procedure for School Leaver programmes. In particular the type of school leaver aptitude tests you will face are dependant on the assessment companies being used by the firm you're applying to.
What this means is while both KPMG and PwC use Numerical and Verbal tests on their School Leaver candidates, the KPMG School Leaver tests will be supplied by Cubiks while the so PwC School Leaver tests will be supplied by CEB's SHL. There are subtle differences in the test providers and even if you practice one set you may not be fully prepared for the ones you will take for another specific application.
Find out more information on the different assessment companies used by employers here.
That being said, School Leaver tests are all likely to use the following popular test types:
Popular School Leaver Aptitude Tests used:
The three online aptitude tests most likely to be used for School Leaverprogrammes are the following:
School Leaver Numerical Reasoning Tests
School Leaver Verbal Reasoning Tests
School Leaver Situational Judgement Tests
In addition to these, school leaver aptitude tests can also include the following:
Abstract Reasoning
Inductive Reasoning
Diagrammatic Reasoning
Spatial Reasoning
Mechanical Reasoning
Numerical Reasoning Tests
These tests are designed to assess your mathematical and analytical abilities. The tests will present you with a number of graphs or tables portraying numerical information together with multiple choice questions on the data. Questions often pertain to calculations involving ratios and percentages.
Below is an example of how a Numerical Reasoning question can look like:
Introduction to Economics Exam Statistics ( % of students who passed)
In which year did over 2/3 of the students who took the exam fail?
A. 2005
B. 2006
C. 2008
D. 2009
E. Cannot say
Numerical Reasoning practice tests like the ones used by employers.
.
Verbal Reasoning Tests
These tests are designed to assess your reading comprehension and logical abilities. The tests usually provide you with a selection of text in the form of excerpt or paragraph. Along with this main text your questions will often present you with a sentence making a claim or conclusion. In order to answer correctly you will need to work out if the sentence is true based on the main text. The answers usually come in the form of 3 choices: "True", "False" and "Cannot Say". You will need to implement basic laws of logic together with a careful reading of all texts in order to get these questions right.
Below is an example of how a Verbal Reasoning question can look like:
Employees working within organisations have a legislative obligation to monitor the content of e-mails sent to external bodies and to eliminate potentially sensitive internal information regardless of the perceived importance of that information. To guarantee that employees fulfil their legislative obligation and to prevent the possible leak of exclusive information, employers have prepared mandatory contracts stipulating this responsibility to be signed by all employees and additionally, inserted a copyright section to every external e-mail that emphasises the confidentiality of the information provided. Employee's carelessness in handling information circulated via email may result in serious punitive actions.
Statement: Supervisors should monitor employees' e-mail accounts to minimise the leak of exclusive information.
Answer:
a. True
b. False
c. Cannot Say
Get hold of Verbal Reasoning practice tests like the ones used by employers.
Situational Judgement Tests
School leaver Situational Judgement Tests differ from Numerical and Verbal tests in that they are less focused on your particular skills and abilities and more interested in the type of decisions you are likely to make and thus the values that are important to you. The tests present you with a variety of workplace scenarios requiring you to act or solve the situation. These tests are multiple choice listing a variety of possible actions that can be taken, however there are two types of answer models used. One model simply asks you to pick the best possible action. The second answer type also gives you a number of choices but asks you to sort all the options from best to worst possible action. These tests are designed to assess your compatibility with the core values or "competencies" of the organisation you're applying to. To succeed on these tests it's recommended that you look into the key values of the company. These values are often promoted on the company website.
Below is an example of how a School Leaver Situational Judgement Test question can look like:
You are the CEO of a major company. As you leave your office, a few union workers are waiting for you, presenting their demands to replace the Head of Personnel Management.They feel that he shows absolutely no respect to their rights and they are threatening that if he is not let go, they will start a general strike.
What do you do?
A. I ignore their demands, as it will set a precedent. I prefer not to hand over too much power which can be used against me in the future.
B. I listen to their arguments; I check the data and decide accordingly.
C. I call my personnel manager to my office and confront him with the union's people and their arguments to see what he has to say.
D. In order to prevent the general strike, I promise the workers the personnel manager will be let go but I prolong the decision and meanwhile talk to him and see how I can help him improve.
Get hold of Situational Judgement practice tests like the ones used by employers.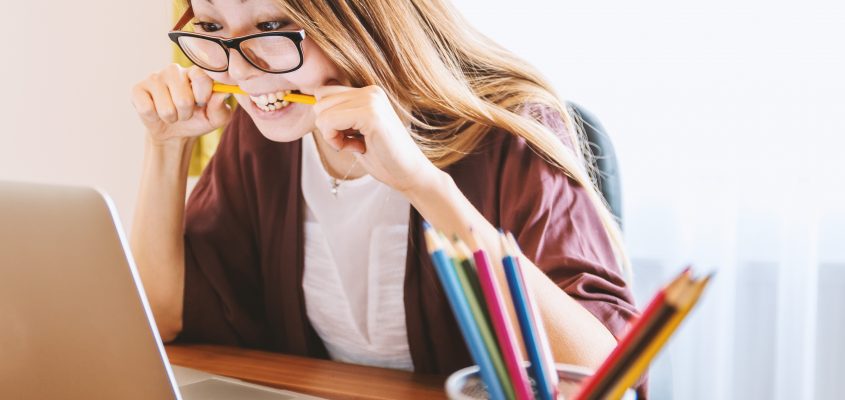 karen young
0 Comments
Preparing for the psychometric testing from specific Assessment Companies – SHL, Kenexa, Talent Q, Saville and Cubiks.
At the start of your graduate career, you will often come across company names like SHL or Kenexa without really understanding their importance.
In today's modern workplace, chances are that you're already aware of the many psychometric assessments you are likely to face when applying for a Graduate job. This can include batteries of online aptitude tests in Numerical, Verbal and Inductive Reasoning tests as well as many different personality questionnaires to name just a few. What many students don't take into consideration though, is that employers will use one of several different assessment companies for their recruitment process. Each one of these companies have their own variations of aptitude tests and systems.
Why knowledge about assessment companies matter.
The assessment company is a vital factor that you need to take into consideration when preparing for aptitude testing. A Numerical Reasoning test from a company like SHL will look very different from a Numerical Reasoning test from Saville Consulting. As such when you're preparing to take the online assessment examinations, it is essential that you prepare for the correct aptitude tests you will be facing.
How to Prepare for these different test types.
The only way to prepare properly is through the use of practise tests. Studies show that candidates who have practised with the relevant tests before sitting aptitude assessments have a significantly higher chance of getting the job as this is a reflection of their aptitude test results.You can get hold of the precise practice test you will need at JobTestPrep.
Below are the major Assessments Companies you need to be aware of while applying for jobs.
SHL
One of the most widely used companies is SHL. If you're applying for a job in most parts of the world there is a good chance your employer uses SHL tests, particularly so in the UK.SHL has a wide range of psychometric test packages tailored for specific positions and levels, and they come in a large variety of test batteries. These tests can include the SHL Management and Graduate Item Bank (MGIB), the SHL Critical Reasoning Test Battery (CRTB), the SHL Information Technology Test Series (ITTS), the SHL Applied Technology Series (ATS) and the SHL Personnel Test Battery (PTB) to name but a few. All of these tests are made up of specific numerical, verbal and other cognitive ability test questions.
In addition SHL also has a series of tests known as "Verify" tests. These are shorter, more concise versions of their more comprehensive batteries. The Verify tests are usually administered online and can be used both at early stages of recruitment to sift through initial candidates or during later stages in order to verify the results of previously taken tests.
The type of Verify tests SHL uses are Verbal, Numerical, Inductive, Checking and Calculation.
Here are some of the companies that use SHL's test services: Marks & Spencer, Target, Microsoft, Sprint, General Mills,Time Warner Cable, UnitedHealth Group, Xerox Corporation, Vodafone, Danone, and Barclays.
Get hold of SHL specific practice tests here.
Kenexa
Kenexa is also a major talent measurement company. Their reach is global and they are used by top companies throughout the US, the UK, Europe and Asia. Kenexa is owned by IBM.
Kenexa also offers employers several different groups of assessments to choose from, these include
Kenexa's Infinity Series, The Prove It Series and the The Kenexa Logical Reasoning Test.
Kenexa's Infinity Series is made up of Verbal Reasoning and Numerical Reasoning tests and are usually administered online. The Infinity Series tests are based on a bank of almost 200 different questions from which about 20 questions are chosen at random for each test.
The Prove It Series is more varied and flexible than many aptitude tests. They put more emphasis on the personality traits and characteristics needed for specific job positions. These tests are taken through a web based portal of thousands of different tests based on professions, so someone applying for a secretarial job can expect to go through a typing test for example.
The Kenexa Logical Reasoning Test is made up of questions that present you with different series of shapes and images. The images will change in a sequence following certain logical rules. You will need to choose from several possible images which one best completes the pattern.
Here are some of the companies that use Kenexa's test services: Nomura, Deutsche Bank, and Balfour Beatty.
Get hold of Kenexa specific practice tests here.
Talent Q
Though relatively new (founded in 2005) Talent Q has already taken a leading role in psychometric testing worldwide.They group their assessment tests into 4 types. Elements, Dimensions, Aspects and Judgments.
Elements make up the standard aptitude test including Numerical, Verbal and Logical Reasoning tests.
Dimensions are geared towards personality trait assessments. It includes tests that assess emotional makeup and relationship skills.
Aspects combines the use of both personality questionnaires together with aptitude tests such as Numerical and Verbal and Checking Reasoning tests.
Judgements these tests are similar to the Situational Judgment tests offered by other companies, they present candidates with particular work related scenarios and ask them to grade certain possible actions from best to worst.
Here are some of the companies that use Talent Q's test services: Carlsberg, Volkswagen, BT, Royal Mail and Citi.
Get hold of Talent Q specific practice tests here.
Saville
Saville Consulting is another top source of assessment tests for companies around the world.
They have two main types of test products, The Saville Single Aptitude tests and The Saville Swift Aptitude Tests. The Single Aptitude tests are longer and more comprehensive taking more than half an hour to complete. The Swift Aptitude Tests are shorter more concise versions of their tests taking less than half an hour to complete.
These test batteries are tailored based on positions being applied to. There are four main groups of positions that Saville tailors for employers. These are Executive aptitudes, Analysis aptitudes, Comprehension aptitudes and Work aptitudes. Executive and Analysis aptitudes tests are aimed at managers, directors and professionals. Comprehension aptitudes are directed at customer, administrative, and commercial staff. Work aptitudes are directed at graduates, technicians and team leaders.
These tests can include Numerical, Verbal, Diagrammatic, Abstract and Mechanical Reasoning test types.
Here are some of the companies that use Saville's test services: Ernst and Young, Jaguar, Vodafone, Land Rover, Siemens, BP and Nestle.
Get hold of Saville specific practice tests here.
Cubiks:
Another of the major suppliers of psychometric tests for employers is Cubiks.
The Cubiks Ability tests are made up of two groups of test batteries: The Cubiks Reasoning Tests for Business and The Cubiks Problem Solving Tests.
The Cubiks Reasoning Tests for Business, as the name implies, are geared towards higher positions in the business world. This series includes a Numerical Reasoning test, a Verbal Reasoning test and a Diagrammatic Reasoning test. Each of these tests has various levels of difficulty depending on the position being applied for.
The Cubiks Problem Solving Tests are used for a more diverse range of non-managerial positions from Engineering to Secretarial jobs. They include a Numerical and Verbal Reasoning test.
Other tests made by Cubiks include: The Cubiks Situational Judgement Test (SJQ), The Cubiks E-Tray Assessment, The Cubiks Team Role Questionnaire and The Personality and Preference InventoryCubiks Test (PAPI).
Here are some of the companies that use Cubik's test services: KPMG, PwC, Arcadis, Corporate Solutions, Skoda, DHL.
Get hold of Cubiks specific practice tests here.
karen young
0 Comments
Investment Banking Interview Questions
The banking interview questions, fall into a number of distinct areas. You will find the graduate interviews to be more difficult and technical than the intern positions. Remember most candidates that have got through to the interview, will have the required academic qualifications and will also have passed the online tests, so you need to think through what your competitive edge might be. The interviews are looking to test your softer skills, your motivation and your knowledge. Here are the categories of question you will be faced with:
1. You, your education, your work experience etc 
Ensure you know your CV and covering letter in detail and be able to  answer questions on it. Specifically why you took certain decisions and how your experience relates to a banking career. e.g. why you chose your A Level subjects, how your work experience could relate to working in the bank, where you see yourself in the future.
2. Competency Questions
These are very common and you will be asked a series of competency questions testing whether you have the skills they are looking for. See the Student Ladder video and e-booklet on how to tackle competency interviews for in depth help and advice. The interviews will be looking to test team work, numerical and analytical ability, initiative, robustness and ability to work under pressure, leadership and communication skills. Ensure you can answer a question on your strengths and weaknesses. Banks will be looking for a cultural fit – particularly as the environment requires long hours, hard graft, a robustness and ability to handle pressure and to think on your feet. Typical questions could include:
Tell me about a time when you have had to work under pressure
Describe a situation when you have failed at something and what did you do
Describe a time when you had to persuade someone of something they did not want to do
3. Your motivation and suitability for a banking career.
You need to be able to communicate the reasons the industry attracts you ( for e.g. the global nature, fast pace, dynamism, intellectual challenge, money, or analytical aspect). You also need to be answer why you are interested in that particular role, that division and that specific bank.  Demonstrate your motivation by things you have done and been involved with. Learn to match your 'skill set' to the demands of the industry and the competencies they are looking for. Be able to answer questions such as:
Why do you believe you are better than others for the role?
How do you think you will add value?
4. Your understanding of the role within investment banking and what you think you will be doing.
Your answers will depend on your role. Ensure you have researched it well and can eloquently explain it, in detail. ( for e.g. in IB, you will be building financial models, in a trading role, you will be learning the systems such as Bloomberg and shadowing someone senior to learn how to trade before you are given a book of your own and in a sales role, it would be developing trade ideas and liaising with clients to promote them).
5. Demonstrating your understanding and knowledge of the financial markets.
These often come up as technical questions. You might also be asked to name a financial deal that currently interests you, or asked about the price of gold, or the price of oil, the current index level of the FTSE etc. It might be something about the impact of a recession or down turn or a question about QE. Understand the difference between debt and equity, what an IPO is, the different ways of raising finance and their disadvantages and advantages. Understand basic derivatives and be able to explain how they are used. Understand accounts, what a DCF is etc. Read as much as you can. In applying for M&A, understand the basics metrics of a deal. Understand the hot topics and emerging trends effecting the industry and have an opinion on them. Also have a view of where you may invest money today, if asked.
6. Knowledge of the Bank you are applying to.
You need to 'study' their website. You will be expected to know about some of the deals they might be working on, their strategy, how they differentiate themselves from their competitors, their business streams and where they make their money, their current share price, who their CEO is. Ensure you know how the financial crisis effected them, a recent development at the bank, and the current issues. facing them.
7. Market Sizing Questions
These continue to be a popular. They are a sort of brain teaser where you are asked how many of something there is e.g. How many golf balls can you fit in a mini, or how many light bulbs in London or how many cups of coffee are drunk in the Uk. You obviously do not know the answer. They want to see how you logically get to an assessment. You need to talk out loud by explaining your assumptions and how you could hypothetically get to answer. For e.g…if there are x people in London and Y% drink coffee and they drink on average Z many cups a day then….
8. Maths questions.
These seem to come up a lot. You could possibly get asked a series of maths questions – and expected to answer on the spot. They could be probability, angles, division/multiplication of very large numbers, square roots etc.
Questions you may want to ask
Have a few sensible informed questions prepared. For example:
ask about a deal or a piece of work currently being undertaken by the division
ask about the impact of a recent event ( by a regulator, competitor, client etc)
ask about the divisions business strategy
ask about the role and how it will develop going forward
ask what sort of person succeeds in the bank