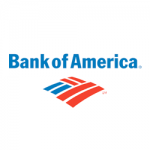 Bank of America Merrill Lynch Summer Internship
Bank of America Merrill Lynch

London
Bank Of America Merrill Lynch: running for ten weeks between June and August, a summer internship provides a thorough introduction to the financial services industry. The summer internship class is their primary source of hiring into their full time programmes. Internship programmes are available in their banking, markets and finance areas, Business Support and Technology & Operations.
Practice Bank of America online tests HERE
Bookmark Job
You must sign in to bookmark this listing.
Apply For job
To apply for this job please visit 9nl.org.