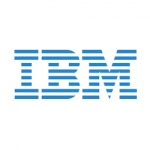 IBM – Higher and Degree Apprenticeships
IBM, offer apprenticeships in consulting, IT Technical Sales, Infrastructure, Software Development and professional Accountancy, HR and Project Management. They also offer degree apprenticeships in Business Management and Digital and Technical Solutions. As degree apprentices you will be studying with the likes of Queen Mary University of London, Exeter, Manchester Metropolitan, Open University and Pearson College.
Degree Apprenticeships.
Degree Apprenticeships allow you to work and achieve a Bachelors Honours degree at the same time.You will be doing a real role at IBM and using what you learn in the workplace as part of your degree.IBM Business degree apprentices are currently studying atPearson College, Londonand Technology degree apprentices are currently studying atUniversity of Exeter, Queen Mary University of LondonandManchester Metropolitan University. Choice of University is made in response to the needs of the IBM businesses.Time at University is typically one day a week either on site or via online education and you will be required to work during University vacations.
Opportunities:
Chartered Business Management Degree – level 6. 4 years in length. Degree apprentices develop a broad range of management skills including: operational strategy, project management, finance, sales & marketing, digital business & new technologies, stakeholder, customer & supplier management, communication, leadership and personal effectiveness.
Digital and Technology Solutions Degree – level 6. 4 years in length. The technology degree apprentices work in a variety of roles including Cyber Security and Technical Specialists, Project Managers, Prototype Developers, Service Managers, IT Architects, Business Analysts and Application Support.
Entry Requirements: 5 GCSEs grade 5-9, minimum 120 UCAS points (subject to change dependent on university requirements)
Higher Apprenticeships
They range from Level 3 to Level 6 and include:
Technical sales
Software developer
Junior technical consultant
Junior management consultant
software tester
Entry Requirements: 5 GCSEs grade 4-9 including Maths and English Language. You don't need to be studying a technical A-Level or equivalent
Bookmark Job
You must sign in to bookmark this listing.